Spring Cleaning: A Seasonal Skincare Refresh
Cleansing. It's the first step in any skincare routine, whether you're a minimalist or partake in a 12-step regime. They can remove makeup, oil, dirt, and other impurities, while leaving nourishment and hydration behind. In the spirit of spring cleaning, we're breaking down the benefits of our different cleansers, organized by goals, with tips and tricks along the way that can help you refresh your skin for the sunnier days of spring.
Goal 1: Start Fresh
If you're wearing makeup on the daily, your skin needs a cleanser that can actually dissolve and wash away even the highest coverage foundations and most waterproof mascaras. Or, if you live in an area with a lot of environmental pollutants, such as major cities, you may need a deeper cleanse. Either way, that's where the Nourishing Oil Makeup Remover comes in. 
Cleansers aren't done working when they've washed the skin though. A clean slate means the following steps in your routine (your moisturizers, serums, creams, etc.) will all be better absorbed into the skin. We've talked about why absorption matters in another Nourish article here. And if you're new to double cleansing, or curious if you should start (hint- the answer is probably yes), read our intro to the habit here.
Who should use this cleanser?
Those looking to start a double cleanse routine can incorporate this as the first step

Users of everyday makeup, especially complexion and eye products

People with dry skin who need moisturizing power in their cleansers
Goal 2: Chill Out
Springtime is already a season of a lot of change, and this applies to potential skin irritants as well. Seasonal allergies and sun exposure are just two reasons why your skin may need a little extra TLC. When you need a cleanser that also calms and soothes the skin, look to our KB5 Calming Gel Cleanser.
Too harsh of a cleanser can make already irritated skin feel even worse. It's that tight and dry feeling you often feel more with harsh winter weather, but it's not uncommon during seasonal changes. Invest in a cleanser that protects and strengthens the skin barrier, instead of one that strips away natural oils and causes damage to the integrity of the skin. You can read more about the skin barrier, and balancing your PH, in another Nourish article here.
Who should use this cleanser?
Those who notice increased inflammation and irritation with seasonal changes

Those who feel like their skin barrier feels damaged, dry, or tight

People with sensitive or acne prone skin who need a gentler option
Goal 3: Go Deep 
Sometimes you just need a little extra oomph from your skincare. Whether it's deep exfoliation or deep moisturization, the basics aren't always enough. Think of the type of spring cleaning that leads to adding upgraded versions of your favorite home goods, and that's our Vitamin C Nourishing Cleansing Balm. 
A rich formula is sometimes exactly what you need. As the weather warms, it may feel natural to reach towards lighter products, but the skin can be counter-intuitive that way. With more sweat, sunscreen and air pollutants to remove, the skin needs more comforting to compensate. It only takes a dime-sized drop of this balm to get the job done, added to a dampened 3D Supreme Muslin Cloth, or other face cloth of your choice. This brings in the added benefit of gentle yet effective physical exfoliation, allowing for even better absorption of the powerful Vitamin C formulation.You can read more about our innovative face cloth on Nourish here.
Who should use this cleanser?
Those looking for a brightening boost of Vitamin C from the start of their routine

Those who like to use cleansers in tandem with face cloths for exfoliation

People with dry or aging skin that needs deep moisturizing
Now that you've learned a little more about what our different cleansers do, you can feel more empowered to take on the changing of the seasons. We already have guides for adjusting your skincare routine to Summer and Fall live on Nourish, so we'll be there for you year-round. For now, celebrate spring cleaning by recycling those old bottles of product you never use, stocking up on all  your favorites, and refreshing your cleansing routine with KB.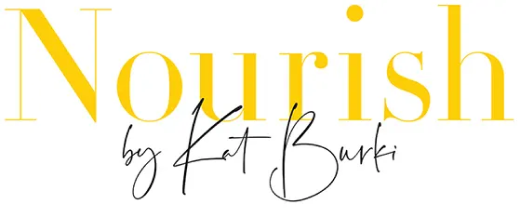 April 11, 2023
---