Should you be double cleansing? Here's why, and what not to do.
For many people, their first introduction into skincare is a cleanser. Whether it's a salycic acid wash for puberty breakouts, or a face scrub for dead skin, it's one of the basics in any routine. But as we grew up, so did our skincare habits, and so did our cleansers. Now, it's time to take it one step further and ask yourself: should I be double cleansing? For most people- the answer is yes. Here's why.
The Perks of Double Cleansing
The number one advantage of double cleansing is that your main cleanser is working with a clean face, making it more effective. The first round strips away makeup, sunscreen, dirt, oil and other environmental pollutants and impurities, so that your second cleanser doesn't have to do double duty. This also ensures that any skincare products applied to the face after cleansing will be more effective as well, as there will be no physical barriers blocking their absorption.
Building a Double Cleansing Routine
There's a few things to consider when adding double cleansing to your skincare regimen, such as your skin type. This will influence frequency, product choice and more. Here we break down the major questions you may have, and provide simple solutions.
1: How often should I double cleanse?
For all skin types, double cleansing is really only necessary at night, once non-skincare products have been on your face all day and you've been active. Stick to standard single cleansing in the morning to avoid over-drying your face. 
If your skin is dry, double cleansing can strip the already low oils from your skin if you're not careful. See how your skin reacts to double cleansing when first starting, monitoring moisture levels. You may need to consider the addition of a heavier moisturizer or even serum to your routine to balance oil levels. If this is the case- check out our best-selling Vitamin C Intensive Face Cream and Marine Collagen Gel.
2: What step in my skincare routine is double cleansing?
Cleansing should always be the first step in any skincare routine- and double cleansing is no different. In the shower or at the sink, use both cleansers back-to-back to kick off your daily regimen. Need help building a routine? We have guides for summer skin, targeting wrinkles, and embracing your 30's.
3: Which products are best for double cleansing?
Our KB5 Calming Gel Cleanser and Vitamin C Nourishing Cleansing Balm were developed with the double cleansing enthusiast in mind.
Up first is the KB5 Calming Gel Cleanser. Perfect for all skin types, the formula starts as a cooling gel, and transforms into a soothing lather as you massage the skin. This gentle lather isn't so gentle on dirt and impurities though, dissolving and clearing them so only clean, healthy skin is left. 
Then it's time for the Vitamin C Nourishing Cleansing Balm, a moisturizing second step that even leaves dry skin feeling smooth and supple. A little goes a long way- just a dime sized amount is enough to wash over the entire face, and ingredients like our signature STAY-C and cold-pressed oils keeps skin soft even after rinsing.
The Bottom Line? Everyone Can Benefit From Double Cleansing.
Adding one extra step makes every other step in the rest of your routine more effective, making this a worthwhile habit to invest in. And as long as you understand your skin type, and monitor moisture levels, only good comes from it. So take the plunge, and give double cleansing a try- your skin will thank you immediately.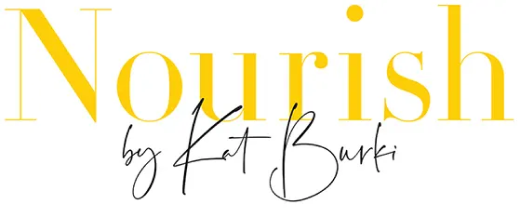 August 24, 2022
---