Summer Skincare: Sun, Sweat, Smoothies & More
Summer is here. Is your skincare routine ready?

Rising temperatures, stronger sunrays and heightened activity are all signs that summer has arrived, but they're also three reasons you should be reevaluating your skincare routine for the season. Sweat clogs your pores. Breakouts become more common. UV rays are an even bigger threat. Feel prepared to take on these skin challenges with simple shifts in your daily routine. Just a few tweaks to your routine can help make these changes easily, keeping summer stress-free.

Meet the must-haves.

Make the most out of your summer skincare swaps with our top three selections. Read more about any of the featured ingredients in our glossary.
Star ingredients: KB5™ Complex, Botanical Hyaluronic Acid, Glycolic Acid, Raspberry Seed OIl, Camu Camu Berry
Key features & results: Brings rich hydration and a B vitamin boost to your skin even before your moisturizer, cleans out clogged pores with acne-fighting antibacterial properties, soothes inflammation
How to use: Use this toner as the first step in your routine after cleansing, spraying directly on the face or patting it on with clean hands
2. 
Silk Protein Primer:
Star ingredients: KB5™ Complex, Botanical Hyaluronic Acid, Silk Amino Protein Complex, Zinc, Titanium Dioxide
Key features & results: Smooths and preps skin without any pore-clogging fillers, hydrates and protects from environmental damage, adds a boost to UV protection
How to use: Apply one or two pumps to the face with clean fingertips at the end of your skincare routine before additional SPF and makeup
3. 
Rose Hip Hyaluron Lip Treatment:
Star ingredients: KB5 Complex-Botanical, Hyaluronic Acid, Rose Hip Seed Oil
Key features & results: Heals dry or dehydrated lips with a concentration of moisture, brings volume while repairing the border of the lip, adds a healthy shine
How to use: Apply to lips generously as needed with the cooling ceramic tip
Consider some additional support.

While those three skincare heros have some of the top summer concerns covered, a little extra help never hurts. Take a look to see which add-ons are best for you to build the perfect custom routine.
4. 
PH+ Enzyme Essence:
Star ingredients: KB5™ Complex, Botanical Hyaluronic Acid, Turmeric, Pumpkin Seed Enzyme, Papaya Enzyme, Licorice Root
Key features & results: Balances skin's PH levels, hydrates and protects from environmental damage, helps prevent acne, gently exfoliates skin
How to use: Apply 1-2 pumps with clean fingertips after toner but before your moisturizer
5. 
Dual Exfoliating Clay Mask:
Star ingredients: KB5™ Complex, STAY-C (Vitamin C), Botanical Hyaluronic Acid, Glycolic Acid, Cranberry Fibers, Kaolin Clay, Rovisome (Retinol)
Key features & results: provides gentle chemical exfoliation, deeply hydrates, cleans skin of impurities, protects from environmental damage
How to use: Apply generously to dry skin with clean hands in an upwards circular motion and allow it to sit for 8-10 minutes, rinse with warm water (Pro tip: add it to your gel cleanser a few times a week for an added boost)
Even More SPF: (Our team loves the ones from
Colorescience
and
Supergoop
) Star ingredients: Opt for physical sunscreens featuring Zinc and Titanium Oxide, just like in our
Silk Protein Primer
Key features & results: Protects skin from sun damage that can lead to dehydration, wrinkles, uneven tone and, in severe cases, skin cancer How to use: Apply a thick layer with clean hands as the last step in your skincare routine, use an SPF of at least 30, and reapply every few hours when in direct sun
Healthy summer skin starts within.

While a well thought-out routine with the right ingredients is key to maintaining healthy skin, the same can be said about your gut. We practice a holistic approach to health, and as a Skin Nutritionist herself, Kat knows the powerful relationship between nourishment in food and skin.

During the summer specifically, our bodies need more antioxidants and enzymes, so we can stay hydrated and promote skin renewal. Thankfully healthy eating is in-season during the summer. Looking for some inspiration on where to start? Try our Summer Skin Smoothie with bright papaya and rich coconut oil as the star ingredients. As for antioxidants and enzymes? These are chock full of both.
We love papaya and find it to be one of the best examples of inside-outside super nutrients (we use papaya in our PH+ Enzyme Essence for its incredible enzymes for smooth skin). It is incredibly nutritious and detoxifying with tons of vitamin C, antioxidants, digestive enzymes, and folate, among other health benefits.
This is an easy recipe with just 6 ingredients, 1 blender, and 5 minutes to prepare. Frozen papaya and banana make up the creamy, naturally sweet base, while ginger and lime add a balance of zing and acidity. Carrot juice gives it a beautiful orange color and even more nutrients, while coconut milk adds healthy fats and creamy coconut flavor.
Summer Skin Smoothie
1 1/2 cups frozen ripe papaya cubes
1 small ripe banana
1-2 tsp minced ginger
2 medium limes, juiced
1/2 cup carrot juice
1/2 cup light coconut milk
1-2 Tbsp agave nectar
Take the same considered approach to ingredients inside and out for a healthy glow you can feel good about. Skincare is self-care and this summer, nutrition is in.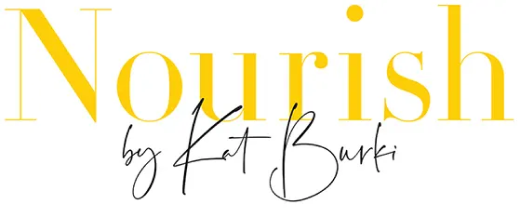 July 05, 2022
---