Level Up Your Skin Care Routine for Healthier Skin and Reduced Wrinkles
A simple reboot of your skin care routine can help fight fine lines, and soften wrinkles, to achieve smoother skin. Kat Burki (eponymous founder of Kat Burki Skincare) and Darac (KBS' Head of Education) school us on the science behind the best skincare routine to combat the signs of aging, focusing specifically on the optimal ingredient combinations of botanicals.
Kat notes the importance of KBS's botanical hyaluronic acid, wakame bioferment and tri-peptide complex. Botanical hyaluronic acid supports moisture retention and cell-renewal better than other commonly used hyaluronic acids. These are more temporary, and act more as a salt, with superficial results instead of adding to the skin's overall health. She continues, "Wakame Bioferment, a favorite of mine, is a type of seaweed that has been extensively studied. It has a unique ability to reach the cell's mitochondria and enhance its longevity and overall resistance to oxidative stress, while detoxifying and providing intense skin nutrition. We developed our tri-peptide complex as each peptide interestingly has unique abilities. Although they all result in tighter, firmer skin, they all do so in different ways. It's like securing a tent with three ground stakes instead of one."

Kat uses ingredients that "work to solve the issue at hand, not just mask it. They need to support the actions of other ingredients. For example, in our Skin Renewal line, we use a powerful healing B vitamin complex to repair the skin, and added Neuropeptides to act as a powerful shield, and protective layer to the newly repaired skin cells. We make sure all products are cold processed to maintain the integrity and vitality of these extremely purposeful formulations. Processing over high heat degrades the value of most ingredients."

What Causes Fine Lines and Wrinkles?

Wrinkles are a natural part of aging, more prominent on sun-exposed skin, and exacerbated by genetics, toxins and smoking. Fine lines and wrinkles appear once the breakdown of collagen and elastin in the skin begins. Considered as the foundation, or support structure for skin, collagen and elastin keep it smooth and resilient.

How to get rid of Wrinkles

We probably all have a skin care routine we follow, but Darac recommends shaking up that regime for best results. He stresses the importance of cleansing, first. "Start with a great cleanser that is going to remove all of the debris, and make everything [you use afterwards] go in deeper for you."

Lay the groundwork for each subsequent product using this line-up:
1. KB5™ CALMING GEL CLEANSER

This is a skin-balancing gel cleanser for all skin types. It is infused with the nutrient-dense antioxidant-enriched KB5™ Complex and powered by over 92 skin-transforming ocean minerals and ingredients like RoseHip Seed Oil and MSM. This deep cleanse is your healthy start, your first line of defense.

Kat speaks of her proprietary KB5 Complex. "Instead of using water, which is rather innocuous and a wasteful filler, I developed a five-herb complex that, first and foremost, acts as an anti-inflammatory. If the skin is inflamed, it is resistant to any type of care. The object is to calm the skin to allow it to uptake the anti-aging agents and nutrients to heal and repair itself."
2. FORM CONTROL MARINE COLLAGEN GEL

This collagen gel plumps your skin, lifts and fills, and helps rebuild the collagen matrix, all due to its botanical hyaluronic acid ingredient. Expect "a 100% increase in hydration, a 78% increase in firmness and a 67% increase in elasticity and buoyancy," says Darac. Comprised of 14 scientifically proven collagen boosters, including the nutrient dense KB5™ Complex, Keratin Algae Collagen, Botanical Hyaluronic Acid and Reishi Mushroom.
3. SUPER PEPTIDE FIRMING CREAM

Lock-in moisture, lift, separate and pull up the skin, while preventing and correcting current lines, with the KBS Proprietary Tri Peptide Complex. Botanical hyaluronic acid plumps, while wakame Bioferment amps up nutrition with macro and micro nutrients, for healthier skin. The TriPeptide Complex, combined with the nutrient dense KB5™ Complex, is rich in antioxidants, defends against environmental damage, and it is this ingredient combination that is so extremely important here.

As Kat indicates: "Many ingredients support one another. Alternatively, many ingredients cancel each other out, or block absorption, rendering other potentially important ingredients useless. I look at ingredient-combining in two different ways.

First, those that allow greater absorption of the other: this is why we add vitamin D to Calcium. Vitamin D is vital on its own, but it also allows the body to uptake greater levels of Calcium. These relationships we call Super Nutrient Complexes."

Second, I look for ingredients that support the actions of other ingredients. For example, in our Skin Renewal line, we use a powerful healing B vitamin complex to repair the skin, and add Neuropeptides to act as a powerful shield, and protective layer, to the newly-repaired skin cells.

For more information on rebuilding the collagen matrix, while lessening fine lines and wrinkles, watch Darac's full educational video: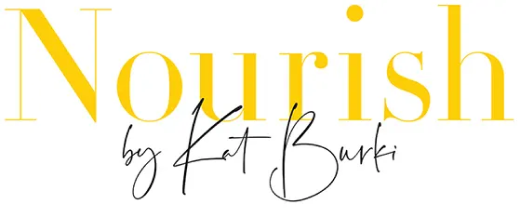 April 23, 2022
---