Kat's Kitchen: Tomato & Heirloom Bean Gratin
Welcome back to Kat's Kitchen. Today we've got the perfect meal to transition from late summer to early fall. Featuring the last ripe tomatoes of the season and packed with protein, it's an easy weeknight meal for the whole family (or meal prep for the week, just reheat)!
Ingredient highlights:
Beefsteak tomatoes: a refreshing burst of hydration for your skin, tomatoes are made of about 95% water. Tomatoes also are a good source of fiber, aiding in regular digestion. They also contain Vitamin C, coming in at about 25% of the daily recommended value per serving. They also contain anti-inflammatory and antioxidant nutrients, including beta carotene, lycopene and flavonoids. Plus folate, a B vitamin, is present in tomatoes as well, which helps complexions through a boost in healthy skin tissue growth. (For more tomato recipes, try our herbaceous tomato and potato salad here.)
Bell pepper: red bell peppers have a potent concentration of Vitamin C, more so than yellow and green varietals, with over 150% of the recommended daily value in just one medium sized pepper. They also contain significant levels of Vitamin E and capsanthin, two other antioxidants, to provide powerful protection from UV rays and aid in skin regenerations and repair. (For more bell pepper recipes, try out our refreshing gazpacho here.)
Yellow squash: another excellent source of Vitamin C, with one medium squash offering over half of the daily recommended intake. Yellow squash also has a significant amount of potassium, with the same serving providing 15% of the daily recommended value. Potassium promotes faster growth of new skin cells, promoting overturn and healthier complexions. (For more squash recipes, try out our cozy autumnal butternut squash soup here.)
Heirloom beans: protein is a building block of skin tissue, so the macronutrient is important in our diets. These multicolored beans are a great plant-based source of it. They are also another great source of fiber for your digestive system, and we've talked about the power of the skin-gut connection. They even provide another antioxidant boost, taking extra care to protect your skin from free radicals. (For more bean recipes, try out our super easy escarole and cannellini bean soup here.)
Full measurements & Prep Instructions
-1 medium yellow squash, cut into 1/4 inch slices 
-1 1/2 cups red bell pepper, diced
-1 large beefsteak tomato, cut into 8 slices
-2 cups red onion, diced
-1 tbsp garlic, minced
-1/2 cup fresh basil, roughly chopped or torn
-1 1/2 tsp fresh thyme, chopped
-3 oz gruyère cheese
-1/2 cup cream (sub half and half for lighter consistency)
-3/4 cups parmesan cheese, finely grated
-3 large eggs, lightly beaten 
-1 cup heirloom beans, cooked
-5 tbsp olive oil 
-3/4 tsp salt 
-1/2 tsp pepper 
Directions:
-Preheat oven to 375 degrees 
-Heat olive oil in a skillet over medium heat
-Add the onion and bell pepper, then squash and garlic, stirring occasionally
-Once the onion is translucent, turn off the heat
-In large bowl, mix the cooked beans, basil, thyme, salt and pepper
-Add Gruyère, cream, and lightly beaten eggs
-Gently mix, then add the sautéed vegetables, mixing one more time
-Add the mixture to a lightly oiled baking dish
-Add tomato slices along top, and evenly sprinkle parmesan
-Bake for 40 minutes
-Garnish with fresh basil to serve
Notes From Kat
Summer's winding down, the weather is cooling, and school is back in session. Now more than ever is the time for easy, warming, and nutritious meals: and this one ticks all of those boxes. Plus it makes use of the last of the summer tomato harvest, while introducing autumnal squash to the menu. 
Though I developed this recipe around heirloom beans for their taste and hearty texture, in a pinch you can definitely swap it out for a different variety in your pantry. I would suggest a meaty bean with a more neutral taste, such as kidney beans or pinto beans. These recipes are meant to work for you, not vice versa. 
See you next time in the kitchen!
x KB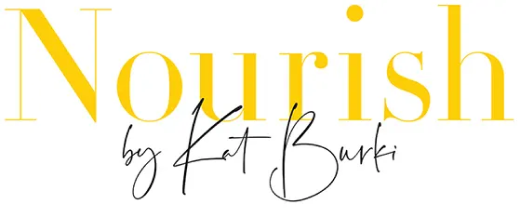 September 18, 2023
---