Kat's Kitchen: Mediterranean Potato and Tomato Salad
We're keeping the summertime recipes flowing in Kat's Kitchen today, with another light, bright, picnic-ready dish that has equal parts health benefits and tasty flavors. A mayo-free, Mediterranean-inspired version of a classic potato salad, fresh herbs and feta cheese take it to the next level.
Ingredient Highlights:
Cherry tomatoes: like we learned in our recent gazpacho recipe, tomatoes are a helpful source of hydration, made of about 95% water. Tomatoes also are a good source of fiber, necessary for digestive regularity in addition to hydration. Like red bell peppers, tomatoes contain Vitamin C, with about 25% of the daily recommended value per serving. They also contain anti-inflammatory and antioxidant nutrients, including beta carotene, lycopene and flavonoids. Lastly, folate, a B vitamin, is present in tomatoes as well, which helps complexions through a boost in healthy skin tissue growth.
Baby potatoes: Like tomatoes, potatoes are a surprisingly solid source of Vitamin C (long appreciated in the past for this antioxidant when other fresh fruits and veggies were out of season). They're also high in potassium, an electrolyte that not only keeps us hydrated, but regulates blood pressure throughout the body. Finally, the use of baby potatoes specifically means the potato skin stays intact for this recipe, adding a healthy boost of fiber to the dish.
Olive oil: we gave this potato salad a Mediterranean twist by swapping out classic mayo for lighter olive oil. Not only does this create a wonderfully refreshing taste, but you get the benefits of this healthy fat source, including an extra boost of antioxidants and anti-inflammatory properties.
Fresh herbs (oregano, basil, parsley): just like the larger leafy greens like spinach and kale, fresh herbs have their own multitude of health benefits. Oregano and basil both have antioxidant and antibacterial properties, meaning that not only do they provide your skin extra protection from free radicals, but they help your immune system by fighting off bacteria. Basil and parsley both contain Vitamin K, which strengthens bones and helps blood circulation. Parsley itself is also a natural diuretic, helping to reduce both bloat and blood pressure.
Full measurements and prep instructions:
-1 lb baby potatoes 
-1 lb cherry tomatoes, halved
-¼ cups fresh parsley
-3 tbsp fresh basil
-3 tbsp fresh oregano
-3 tbsp extra virgin olive oil 
-¾ cups feta, crumbled or cut into cubes
Directions:
-Boil baby potatoes until fork tender, about 15-18 minutes
-Rinse baby potatoes with cool water and chill in fridge
-De-stem and roughly chop all fresh herbs
-When potatoes have fully cooled, combine and toss all ingredients, adding salt and pepper to taste as needed
Notes from Kat:
This is a great side dish or light lunch for a hot summer day. You can always add your favorite protein such as feta to add some volume and make it a more hearty meal. 
Fresh herbs are a must for this recipe- they add a huge burst of flavor, keep the potatoes feeling nice and light, and have more potent health benefits than their dried versions.
This is sure to be a crowd pleaser at your next get together, and everything except the olive oil and herbs can be prepped and mixed the night before. But don't worry, if there are somehow leftovers they will still hold well for a few days.
See you next time in the kitchen!
x KB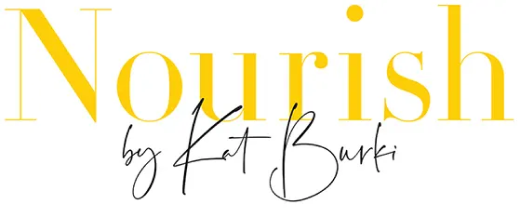 July 18, 2023
---