Demystifying Ingredients: What Does Gotu Kola Do for Your Skin?
Some of Gotu Kola's skincare benefits have been known since 100 B.C. when it was called "the fountain of life." As time went on, people discovered even more about its impressive holistic nature and nutritional profile, much like seaweed. 
In the wildlands of India, Gotu Kola is sometimes called "Tiger's Grass" as wounded Bengal tigers are known to roll around in the plant after a rough fight. Elephants also snack on Gotu Kola often, giving it a reputation for providing a long life.
But what does Gotu Kola do for your skin? While it's especially helpful for dry or sensitive skin, it can provide wide-ranging benefits for all skin types. Many claim that using Gotu Kola for skin tightening and hydration is especially effective. 
Today, we'll dive into why we use Gotu Kola in our proprietary KB5™ Complex and as an aspect of Whole Nutrition Skincare with our best-selling Vitamin C Nourishing Cleansing Balm and Vitamin C Intensive Face Cream.
What Is Gotu Kola? What Does Gotu Kola Do?
If you've ever asked yourself, "What does Gotu Kola do?" then you're not alone. Gotu Kola is an ancient member of the parsley family and a true holistic powerhouse. This is why it's featured in our proprietary KB5™ Complex, which we nourish your skin with in place of water.
Gotu Kola can be found in the wetlands of India and Asia, but it's started appearing in other areas of the globe, too. It's been a staple in Traditional Chinese Medicine (TCM) and Ayurveda throughout history, dubbing it the plant of longevity and restoration.
Gotu Kola is chock full of key nutrients and vitamins that can promote the health and longevity of your mind, body, and skin. And since we're rooted in skin nutrition, our proprietary KB5™ Complex that features Gotu Kola is at the heart of most KB formulas.
Nutritional Biochemistry and Gotu Kola
At Kat Burki, we formulate all of our products with nutritional biochemistry in mind, which means that we don't concentrate on a single-star ingredient. Instead, we focus on how all of the nutrients work together to increase skincare efficacy and nourish the skin. 
Your skin, like any other organ in your body, needs specific nutrients to function properly. Similar to how a piece of fruit offers you a range of nutrients that serves your body, all KB products are formulated to do the same – Kat calls it Whole Nutrition Skincare.
We formulate with Gotu Kola because of its holistic nature and ability to revitalize your skin and health through Whole Nutrition Skincare. After all,100 grams of fresh Gotu Kola can enrich you with:
Potassium: 391 Milligrams 

Iron: 5.6 Milligrams 

Calcium: 171 Milligrams 

Vitamin A: 442 Micrograms 

Vitamin B2: 0.19 Milligrams 

Vitamin C: 48.5 Milligrams 
Gotu Kola also features compounds called triterpenoid saponins, which many scientists believe could be responsible for the plant's numerous benefits. They're defensive compounds against pathogenic microbes (which cause disease) and have a ton of useful properties for humans.
Gotu Kola's Skin Benefits
Here's a look at Gotu Kola's skin benefits:
Gotu Kola for Skin Tightening
Gotu Kola is known to stimulate your skin's collagen and elastin production. Collagen and elastin keep your skin firm and smooth, but your production of the two decreases as you age. Since Gotu Kola has a high triterpenoid content, it's able to give the dynamic duo a boost.
Not only does Gotu Kola stimulate your collagen production, but it also protects any existing collagen by creating the elements it needs to thrive (while decreasing inflammation). In addition, many use Gotu Kola for skin tightening as it can repair aging cells.
Gotu Kola for Hydrated Skin
Gotu Kola is an ultra-hydrating ingredient that has anti-inflammatory abilities, allowing it to detoxify your skin while protecting its natural pH and dewy texture. Gotu Kola features bioactive ingredients like flavonoids and essential amino acids.
These components of Gotu Kola help repair your skin barrier and prevent transepidermal water loss (TEWL), which is a reflection of your skin's water barrier integrity. Since Gotu Kola can increase the moisture content in your skin, it'll leave you with a plump, hydrated look.
Gotu Kola for Acne and Wound Healing
Gotu Kola was used throughout history to treat acne and the scarring associated with it. Because it's an anti-inflammatory, it can treat inflamed acne lesions. Adding to that, Gotu Kola possesses antibacterial and antioxidant properties, resulting in clearer pores and quicker wound healing.
The Use of Gotu Kola in Traditional Chinese Medicine 
Traditional Chinese Medicine (TCM) uses Gotu Kola to soothe inflammation and infections. 
It's believed that Gotu Kola can cleanse the body and target the spleen, kidneys, and liver. In TCM, the spleen deals with blood coagulation and digestion, while the kidneys regulate the reproductive system and aging process. The liver monitors emotions and balance.
Fun Fact: Gotu Kola was mentioned in the Chinese Shennong Herbal, which was written in the 1st century. Within the inscriptions, Gotu Kola was dubbed the "miracle elixir of life." It was even used regularly by Chinese herbalist Li Ching-Yun, who many say lived to the age of 197. 
The Use of Gotu Kola in Ayurveda
Gotu Kola is called the plant of knowledge and the herb of longevity in Ayurveda, which dates back to about 3000 B.C.E. Ayurveda is an Indian system of medicine that's personalized and fully rooted in holistic treatment. Gotu Kola in Ayurveda is used to balance the body.
Ayurvedic doctors Abhishek Joshi and Aparna say, "The leaves of Gotu Kola resemble the hemispheres of the brain and are used in Ayurveda to boost brain functions. It can enhance cognition, memory, intelligence, creativity, learning skills, and executive functions."
Fun Fact: In Sanskrit, Gotu Kola is called "Brahmi," meaning "knowledge." It's directly connected with Lord Brahma, the Hindu god of creation, because of its benefits and ability to balance. 
Experience Gotu Kola's Skin Benefits With Kat Burki 
In lieu of water, 95% of Kat Burki formulas are enriched with our trademarked proprietary blend known as KB5™ Complex. It features the potent cold processed essences of Gotu Kola, Arnica, Calendula, Lavender, and Chamomile, which are known to have anti-inflammatory and anti-bacterial benefits. Our Vitamin C Nourishing Cleansing Balm features KB5™ Complex to calm inflammation, boost collagen production, and retain moisture, while the Vitamin C Intensive Face Cream is infused with KB5™ Complex to protect your skin from damage.
The Vitamin C Nourishing Cleansing Balm: 
Helps to brighten and even your skin tone

Protects and defends while fortifying your skin barrier

Balances redness and irritation
One reviewer of the Vitamin C Nourishing Cleansing Balm gushes: "A year ago, I was given Kat Burki's Vitamin C Nourishing Cleansing Balm as a gift. I was skeptical at first, but I saw the improvements it was making to my skin. Even my esthetician remarked how great my skin looked. I'm coming to respect more and more the positive energy and research-based mission behind the Kat Burki skincare products. Yes, this is my 2nd jar of Vitamin C Nourishing Cleansing Balm, but it will not be my last." - Karlen S.
The Vitamin C Intensive Face Cream: 
Deeply hydrates and soothes your skin while targeting inflammation

Protects and fortifies your skin barrier

Helps to brighten and visibly even your skin tone
A happy 5-star review of the Vitamin C Intensive Face Cream raves: "This is the moisturizer of my dreams. It's making an actual difference on my post-acne marks and does so quickly. It feels like a thick, nourishing cream going on, but actually sinks in beautifully so that my makeup doesn't just sit on top of it." - Megan D.
Want to harness Gotu Kola's skin benefits for some holistic
self-care
? Whether you want to use Gotu Kola for skin tightening or to kick acne to the curb, try the KB
Vitamin C Nourishing Cleansing Balm
and
Vitamin C Intensive Face Cream
for healthy, nourished skin 24/7.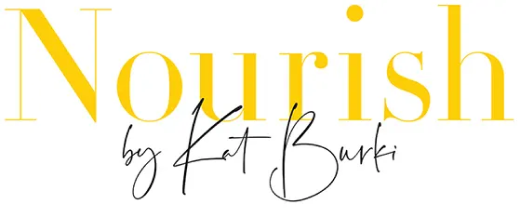 July 11, 2023
---