How to Treat Hyperpigmentation
Before we dive into it, some may be wondering: what exactly is hyperpigmentation? It's one of those terms we often hear in our dermatology office but not so much when chatting about our favorite moisturizers and serums over brunch. But in reality it's pretty straightforward: it's the darkening of a spot or section of skin due to a concentration of melanin, aka our natural pigment. 
We're used to two major types: sun spots (some of us call them liver spots) and post-inflammatory (think acne or other breaks in the skin). We're going to tell you how you can address both of these types from both a preventative and treatment approach. Summer is almost here, and the threat of sunny days shouldn't keep you huddled in the shade. And the annoyance of a pimple should be over the moment it's gone, no memento of its time on your skin needed.
Type 1: Sun Spots
Prevention & Treatment:
The number one thing you can do to prevent hyperpigmentation caused by the sun is by wearing a great sunscreen everyday, and reapplying when at the beach or working up a sweat (you can read more about it with our recs in

this Nourish post

)

Wearing sunscreen is especially important if you use certain skincare ingredients that leaves skin more susceptible to sun damage, including retinols and AHAs, as they are helping to regenerate top layers of skin

Important for both prevention and treatment, antioxidants are going to be your best friend here, this can look like more everyday usage of products that feature key ingredients like Vitamin C, E, and A, as well as

CoQ10 and Niacinamide

Integrate these key ingredients across skincare steps in your routine, adding potency with each layer of moisturizer and serum both day and night for an approach that both boosts defenses before damage happens, and lightens hyperpigmentation if it occurs
Prevention Recommendations:
Our best selling

Vitamin C Intensive Face Cream

is a great place to start, packing in a potent amount of the antioxidant into your everyday moisturizer

The

BioCell Correcting Serum

may sound more like it would fall under treatment, but in addition to brightening and lifting, a highly concentrated mix of antioxidants lends itself to creating a defensive mechanism for the skin too, protecting from environmental damage
Treatment Recommendations:
The Bio-Correcting Face Creme helps to further increase your skin's natural healing abilities, with a Vitamin B blend and marine algae formula that helps lighten signs of hyperpigmentation and other signs of aging or damaged skin (we also have a travel-sized version for those wanting to test it first)
Type 2: Post-Inflammatory
Prevention & Treatment:
When it comes to acne, we have to repeat the same thing you've been hearing since you were a teen, even if it feels impossible to follow: do not pick or pop it

Picking at active blemishes furthers irritation and inflammation, and is likely bringing more bacteria into the skin, elongating its presence as well as increasing the odds of scarring throughout the healing process

Preventing acne in the first place is also one of the most basic ways to combat the hyperpigmentation, which you can read more about

in this Nourish post

If you do have acne-prone skin though, hyperpigmentation is to be expected, even if you resist the urge to irritate the blemishes, and it's treated in a similar way to sun spots using antioxidant-packed ingredients like Vitamin C, E, and A, as well as

CoQ10 and Niacinamide

Promote skin cell overturn as a way to not only treat acne, but bring new, brightened skin to the surface of your complexion, basically cleaning out old damaged cells for an evened look

Remember daily sunscreen application, as many of the ingredients used to treat acne and cell turnover, such as retinols and AHAs, reveal new cells more likely to get sun damage 
Prevention Recommendations:
Though the

Retin-C Treatment Complex

may sound like it's for treatment only, retinol is one of the most widely accepted active ingredients for preventative measures against acne and signs of aging, overturning skin cells to reveal a smoother, clearer complexion

Our

Restorative Dual Acid Peel

has a similar goal when it comes to cell overturn, with an added boost of nutrients that aid in the skin's self-healing process and inflammation-fighting ingredients like reishi mushrooms
Treatment Recommendations:
The C20 Velocity Serum, named after its hyper-potent 20% concentration of our proprietary Stacy-C Vitamin C complex, has been clinically proven to reduce the appearance of hyperpigmentation, including both UV damage and acne scars 
For more products that fight dark spots and hyperpigmentation, explore our full curation here. And remember- melanin is a natural pigment within our skin and dark spots aren't something to be ashamed of. But they should be monitored- as they are a sign that your skin has incurred some level of damage. Always keep an eye on any growth or change in dark spots and see your dermatologist if this occurs. Stay safe and have fun in the sun this summer- your skin will thank you later.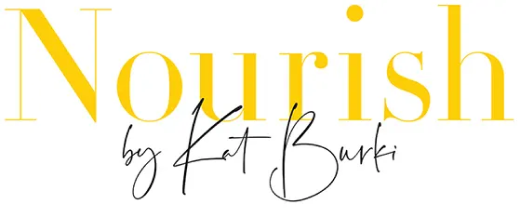 June 06, 2023
---