Celebrate Giving Week With Kat Burki & No Kid Hungry
It may be Giving Tuesday, but here at Kat Burki we're using it as a launching point for Giving Week. Instead of just one day promoting the magic of sharing and selflessness we love during the holidays, we're extending the love this whole week. 
From November 29th to December 3rd, 50% of all net sales of Kat Burki products will be donated to No Kid Hungry, our charitable partner this holiday season.
The biggest parts of the Kat Burki ethos comes from the idea of nourishment, and what that looks like for the mind, skin, and body from the inside out. From our plant-based formulas to our Kat's Kitchen series, we're always connecting with our community to encourage healthy eating and living. 
But that isn't everyone's reality. One in eight kids face hunger in the United States. This affects not only the health of their body, but a growing child's mind as well. Standardized math tests see a 17.5% increase in scores from kids who start the day with a healthy breakfast. Children who struggle with hunger are also more prone to illness, while also taking more time to recover, and they are even at a higher risk for facing issues with obesity. 
Access to nutritious foods should be guaranteed, but this isn't the case. That's why Kat Burki is partnering with team No Kid Hungry to bring the nutrition and nourishment we care so deeply about to children without access. No Kid Hungry works to end childhood hunger by helping launch and improve programs that give all kids the healthy food they need to thrive.
There's never been a more meaningful time to invest in the products you already buy and love, or try out the one you've been eyeing. Half of the net sales will go directly to No Kid Hungry. If you're in the giving mood this holiday season, we are also helping you complete direct donations to the No Kid Hungry team, which you can do by clicking the button below. 
From the Kat Burki family to yours, we thank you in advance for your wonderful contributions as we aim to help make nutrition, nourishment, and lifelong healthy habits accessible to all.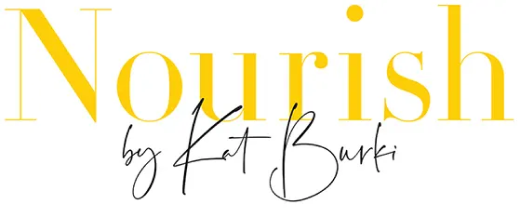 November 28, 2022
---