When I was in my late teens, my mom used to slide magazine clippings under my bedroom door with headlines about "the dangers of tanning". She'd include notes saying things like "if you won't listen to me, read this," or simply "FYI." After a few emergency trips to the local dermatologist to treat my bright red, blistering, sunburned chest, she was desperate to save my youthful, delicate skin. For my friends and me, however, tanning outdoors slathered in baby oil, or indoors confined within skin-searing tanning beds, was our way to a dreamy, 'healthy' glow. My mom pleaded, "But honey you have such fair skin." Enraged, I'd snarl back at her "I do not. I get very tan." Coming from a green-eyed, red-haired, freckle-faced young woman, it seems absurd that at one point I even yelled at her "my complexion is olive!" Such is youth and the naïve destruction of the youthful skin for which we all now pine.

We 'would-be glamor' girls weren't just frying our noses and cheeks. Our décolletage, otherwise known as the chest and cleavage area, and our then-smooth and tight necks, were also victim to the damage. Nowadays, the word I would use to describe that skin is crepey. My décolletage looks like a crumpled, blotchy sheet of tissue paper. Even for those who have a safer history with the sun, the often-forgotten skin on our neck and chest area is prone to showing signs of aging, and deserves special care and attention.

According to Kat Burki, "People often forget about the neck and décolletage area. As we age, however, this lack of care and attention becomes more obvious. In addition to the omission of skincare treatment, or exfoliation over the years, the skin there is thinner, has no bone structure, and is in constant movement. Overall, it is just not a good scenario with aging, gravity and sun exposure."
The neck, and often the chest, are among our most exposed body parts. With a long history of being adorned with jewelry, and the subject of many a love letter, these areas draw much attention. According to body language experts, we often rub our neck or clutch our chest when nervous or surprised. There's a physiological reason for this, as there are many nerve endings in these areas, and rubbing them gently can pacify us and even help slow a racing heartbeat. However, when it comes to an appropriate skincare regimen for that thinner, more delicate skin, most of us fall short.  
It's never too late to give your neck and chest the skincare love it's been missing. "The trick to dealing with that area is exfoliation," says Kat. "And in order to treat the build-up from sun-damage, fragrance, and non-exfoliated skin cells, exfoliation is key!" "Noticeable improvement is possible", she promises, and offers this simple approach:
1) Remove the dead cells.
2) Feed the newer cells with hyaluronic acids, antioxidants, and firming peptides.
3) Include these areas in a regular AM/PM skincare regimen.
 4) Minimize, or eliminate, sun exposure on the neck and décolleté.

It all seems a manageable addition to the care that we already administer to our face. We can totally embrace the promise of extending smooth, healthy, plumped and glowing skin below the chin line. Skin that I would now be proud to show my mother and tell her she was right, after all.

Here's the regimen that Kat recommends for noticeable results:

Daily cleansing AM and PM with KB5™ Calming Gel Cleanser. This can be applied with an exfoliating brush, followed by PH+ Enzyme Essence for further daily exfoliation.
2-3 times a week, remove dead cells with the Restorative Dual Acid Peel. Follow with a thick layer of the Vital Hydration Blast and leave on until fully absorbed.

Daily AM/PM use Super Peptide Firming Creme.

AM - follow Super Peptide Firming Creme with Power Trio Radiance Oil.

PM - use Retin-C Treatment Complex followed by Super Peptide Firming Creme.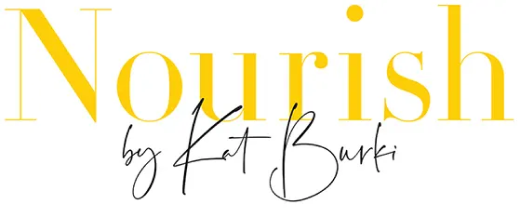 January 22, 2022
---