Stay Healthy & Prevent Maskne
In this current climate, when you think of wellness practices - nutrition, exercise, and face-coverings may spring to mind. While proven effective against filtering out countless pathogens in the air, the downside to mask-wearing, is that it can irritate skin and create a condition known as "maskne." How does it happen? According to dermatologist, Dr. Jamie Glick of New York Dermatology Group, and Clinical Assistant Professor at Weill Cornell Medical College, "The scientific term is acne mechanica, because it is the mechanical friction of the mask rubbing against your skin that causes breakouts." As if that wasn't enough, "The mask increases the humidity and moisture of the skin, altering its natural pH. This makes skin more prone to bacteria and yeast overgrowth, altering your skin's microbiome leading to inflammation and irritation."
Karoline Kurkova wearing Billie Blooms 
Since all masks are not created equal, Dr. Glick advises, if you wear cotton coverings, to wash them after every use, and for the paper variety, only wear them once.

"Acne and maskne can affect all skin types," according to Dr. Glick who doesn't see a distinction between the two, adding, "acne is a multifactorial disease related to inflammation, bacteria, clogged pores, oil glands, and other factors."

Maskne Prevention

For a holistic perspective on keeping skin clear, we spoke with Integrative Medicine Specialist, Tsao-lin Moy, founder of Integrative Healing Arts. Moy says it's crucial to drink plenty of water, since "the body needs water to flush out toxins and function," adding that "75% of the population is dehydrated."

Keep your body in motion too, with an eye towards boosting immunity. "Exercise to help with moving the lymph and metabolic waste in the body," is a good idea according to Moy, as well , "to avoid processed foods (as they contain preservatives and dyes), sodas, artificial sweeteners, alcohol and dairy."

Continuing the whole body/mind connection, "The microbiome is also in the nose, mouth and other orifices that have a mucus membrane," Moy says. Consider taking "a probiotic to help balance the microbiome in the gut". Stress lowers immunity, challenging "the body with free radicals and metabolic waste."
Cleansing & Impurities

Washing your face takes on renewed importance, since it allows you to shed the harmful effects of trapped moisture beneath your mask. When, and how often should you cleanse your face? Dr. Glick advises patients "to wash their faces at least twice a day. If they workout with a mask, or spend most of the day wearing a mask, I will tell them to do an additional wash after coming home and removing it."

Dr. Glick, doesn't see one quick fix for every face. Usually, a good rule of thumb is, "a gentle non-comedogenic moisturizer after cleansing. Cleansing too frequently can dry the skin, leading to inflammation, skin breakdown, bacteria and even worsening of the acne itself."

Moy adds that, when cleaning your skin, be mindful that, "Alcohol wipes, astringents and drying soaps can strip the skin surface of natural oils and good bacteria."
For a gentle cleanser that nurtures, and never strips your skin, try Kat Burki's Vitamin C Nourishing Cleansing Balm. Formulated with super nutrients, vitamins, and antioxidants, it's soothing and effective, suitable for all skin types.

Beauty Habits & Bacteria

Ultimately, what's in (or not in) your skincare routine becomes more critical when wearing a mask. Be aware of ingredients in your beauty/skincare products, and avoid toxicity on every level. Moy warns, "Some contain harsh chemicals, such as oxybenzone used in sunscreens. Chemicals like oxybenzone get absorbed through the skin, and are endocrine disruptors. They can also cause skin irritation and allergic reactions such as break outs. Wearing a mask further prevents the skin from breathing, and can exacerbate acne breakouts."

To stay safe and protected, Moy advises "doing an inventory of the beauty products you use," and "make informed decisions for a healthier life."
Kat Burki's Retin C Treatment Complex, is a serum with ingredients you can feel good about; it's chemical free, and excellent for acne-prone skin. Antioxidant C is a super-vitamin that fights free radical damage. Rovisome is a powerful but less abrasive, more effective form of Retinol that contributes to cellular renewal, helps prevent breakouts, fine lines, and premature aging. C works synergistically, intensifying Retinol's efficacy, while also keeping it stable. 
After you remove your protective mask, try one of a different kind: Vital Hydration Blast This is s a creamy mask that serves to restore and rehydrate dry, tired and sensitive skin. It is formulated with nutrient-rich pro B vitamin complex, and neuropeptides to revitalize your complexion. Fine for daytime, or apply before bed for a moisture-replenishing boost during sleep.

Stress & Breakouts

We can't highlight enough the role that self-care and stress-reduction play in skin-wellness. Moy advises setting boundaries with commitments, and making health a top priority. Create space to decompress daily. "Stress is at the root of disruption of health and is a key factor in chronic diseases," says Moy, who adds, "It is very common for a pimple to show up or even a cold sore when we get stressed."

Give your body a chance to heal, through nightly restorative sleep. "Sleep is crucial for the body to relieve stress. Poor sleep is a key contributor to skin acne," according to Moy. In addition to yoga and mindfulness practices, another way to promote inner harmony is by venturing outside in, "nature and taking off the mask. Open space with fresh air and green landscapes have a calming effect on the nervous system," advises Moy.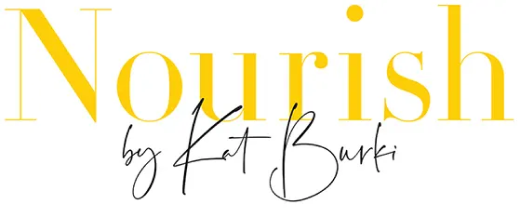 November 08, 2021
---