All the symptoms associated with allergies like eczema, asthma and hay fever are signs of internal inflammation, including redness, swelling, and itching. Thus, in order to get rid of the allergies, you have to get rid of the inflammation and hyperreactivity in the body. The place to start, as with so many things, is in your gut, and caring for your gut is essential for a strong and healthy immune system!

The gut walls house the cells which make up your immune system, so any help you can give your gut, will make a world of difference to your overall body and general health. You may have repeatedly heard that a huge proportion of our immune system is found in the gut, so you can understand the important connection here.

Protocol to manage-
Probiotics: These can be a great help with promoting good bacteria. A quality probiotic I particularly like is

 

Symprove

 

or

 

Renew Life. They can help to maintain a balance of good and bad gut bugs, preventing the overgrowth of bad bacteria. Research has shown the potential for probiotics to improve intestinal conditions like diarrhea, IBS and ulcerative colitis. Probiotics can also reinforce your protective intestinal barrier, making your immune system so much stronger. Digestive health goes hand in hand with gut health, and a probiotic may improve digestion, as it can break down indigestible fibres that would otherwise cause gas or bloating.
Prebiotic and probiotic foods: Diet can be as effective as medicine in certain cases. Be sure to eat a variety of foods for your gut microbiome, including lots of pre and probiotic foods to help find that balance, by feeding the good and bad bugs. Fermented foods, such as kombucha, sauerkraut and kefir, are great for the gut and help to reduce inflammation. Food sources to include are kimchi, miso, tempeh, coconut yoghurt, garlic, onions, leeks, banana flour (banana flour is an incredible source of resistant starch, which is a prebiotic fibre. This prebiotic acts as a substrate for our good gut bacteria - great to use when baking, as lots of grains and flours can be an irritant to the gut, so it's a great alternative)
Herbal teas: Peppermint, dandelion and fennel teas are all wonderful and soothing for the gut, as well as boosting your immunity at the same time! Sip throughout the day and make a cup about 20 mins after your meal to help aid digestion.
Chew well: I know, it sounds so simple! But the first step in the digestion process, is chewing our food properly. When we chew our food, our saliva coats the food and sends signals to the brain to prepare for the digestive process. Once the food enters the stomach, hydrochloric acid and enzymes work to break it down into small particles, which travel to the small intestine and allow the nutrients to be absorbed into your bloodstream.
Eliminate stress: When released into the body in high amounts, the stress hormones (adrenalin and cortisol) can cause havoc and cause the digestive system to shut down, thereby bringing damage to the body. I recommend taking at least 20 minutes each day to rest, without distractions such as your phone or emails. Try calming practices such as getting to bed early, stretching, walking, and meditating. A bath before bedtime calms the body and mind, and coupled with a clean skincare routine, can help relax the senses. My all-time favourite Kat Burki product is the

 

Super Nutrient Elixir. Containing soothing rosewater and anti-bacterial colloidal silver, it is the perfect remedy for clean, clear and calm skin.
Eat well: I simply can't emphasize this enough. Eat wholefoods, avoid processed packaged foods, refined sugars etc. and stick to lean, organic proteins, healthy fats, plenty of greens, fruits, veggies, nuts, seeds and pulses.  
Recipe to Help - Banana Flour Pancakes

You will need:
1/2 cup banana flour
1/2 cup unsweetened almond milk
2 organic eggs
1 tbsp coconut sugar, raw honey, or organic/good quality maple syrup
1/2 tsp baking soda
1 tsp apple cider vinegar
1 tbsp avocado oil or any neutral cooking oil

Method:
Add all ingredients to a food processor, or blender. Blend for several seconds until smooth.
Add oil to the pan, and warm on low to medium heat.
Begin cooking the pancakes. Wait for the batter to bubble, and then flip.
Serve with gut-healing stewed apples and pears, chopped banana, cinnamon and a drizzle of maple syrup  

Recipe - Ginger Salmon Noodle Bowls 

You will need:
For the sauce:
1⁄3 cup soy sauce
1⁄4 cup water
Juice of half a lime
1⁄4 cup toasted sesame oil
3 tbsp raw organic honey
3 tbsp rice wine vinegar
4 cloves garlic
1 tbsp chopped fresh ginger
3 tbsp hoisin sauce if you have
3 tbsp peanut or almond butter

6 fillets (4–6 oz each) wild Alaska salmon, pin bones and skin removed
14 oz rice noodles
1 tbsp avocado oil
1 large red bell pepper, very finely chopped
1 cup soya beans
1⁄2 cup roasted salted peanuts, chopped
1⁄2 cup sliced green onions
1⁄2 cup cilantro, chopped

For serving:
1 lime, cut into wedges
sriracha sauce

Method:
To make the sauce: In a blender, combine the soy sauce, water, lime juice, sesame oil, honey, vinegar, garlic, ginger, hoisin sauce and peanut butter. Blend until smooth.

Place the salmon fillets in a resealable plastic bag and pour one-third of the sauce over the salmon to coat. (Reserve the remaining sauce.) Seal and marinate in the refrigerator for 30 minutes.

Meanwhile, begin preparing the rice noodles according to package directions.

In a large skillet, heat the oil over medium-high heat. Remove the salmon fillets from the marinade, shaking off the excess, and place them in the hot skillet. Sear for 3 minutes, or until browned on the bottom, and then turn and cook for 2 minutes for medium. Transfer the salmon to a plate and allow to rest. Add the bell pepper and snow peas to the skillet and cook, stirring constantly, for 2 to 3 minutes, or until heated through and tender-crisp. Add the reserved sauce to the skillet and heat through. Add the noodles to the pan and toss to coat with the sauce. Distribute the noodles and vegetables evenly among 6 serving bowls.

Top each bowl with a salmon fillet. Sprinkle each plate generously with peanuts, green onions, and cilantro. Serve with lime wedges and sriracha sauce on the side.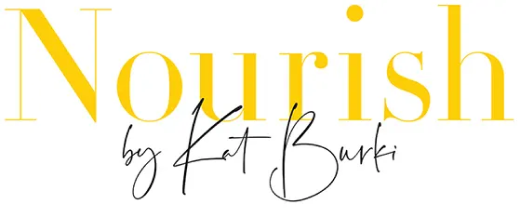 March 14, 2021
---