Continuing from Part One, we look at other causes and issues around immune responses, and give some delicious and nutritious recipes to assist.

Asthma

Asthma is a chronic illness that affects both children and adults alike. It is a serious and bothersome health problem, where the lungs' airways inflame, fill with mucus and narrow, making it very difficult to breathe. This process can then bring on an asthma attack (which is when you may find you need to use your inhaler.) Symptoms of the illness are varied, and can consist of extreme fatigue, a tight chest, coughing, shortness of breath and wheezing when struggling to take deep breaths. Asthma is a common disease and can be very troublesome to deal with, often interfering with daily life if not properly managed, and understood. The flare-ups which cause asthma attacks can happen any time day or night (coughing is normally more irritating at night), but often you will notice a pattern of triggers over time. Asthma is a disease associated with a chronic, underlying airway inflammation, and this inflammation is caused by an abnormal immune response, like so many other allergies. 
Protocol for management of asthma - There are certain things we can do to help support our bodies, if suffering from asthma.
Diet - Eating a healthy diet that focuses on anti-inflammatory wholefoods, supplies asthma sufferers with a huge dose of antioxidants and nutrients to combat environmental toxins, control inflammatory responses and reduce any dietary triggers (like dairy, additives, processed foods). Some foods, that would be beneficial to include in your diet, are brightly coloured carotenoid foods: sweet potatoes, carrots, berries, tomatoes, leafy greens. This compound gives wholefoods their orange, or bright red colour, and can help reduce asthma attacks. Carotenoids are the basis of vitamin A, which is involved in the maintenance of healthy mucous membranes, that line the air passageways (these become blocked if you suffer from asthma). The severity of asthma correlates with low vitamin A, and in a recent study of 68,000 women, it showed that those who ate more tomatoes, sweet potatoes, carrots and leafy greens, had much lower levels. It also found that people prone to asthma, tended to have low levels of circulating carotenoids in their blood. So, eat up!!!
Folate (vitamin B9)- Folate naturally found in food sources, not the synthetically made folic acid, reduces allergic reactions and inflammation. If consumed regularly, it may be capable of decreasing wheezing, by regulating inflammatory processes as well. High-folate foods include asparagus, green leafy veg (like spinach and beans), nuts and seeds.  
Garlic, onions and mustard seeds are all considered natural antimicrobials. They can help to fight bacterial infections, and improve overall immune health, which is crucial for fighting off allergies! They also contain the antioxidant 'quercetin', about which I have previously spoken, as it inhibits inflammation. Add to your meals to reap the benefits.
Avoid highly processed foods, additives, MSG, E numbers, sulphites, food colourings etc…
Avoid inflammatory trans fats like fried foods, deli meats, processed non-organic dairy that can be pumped fill of hormones and antibiotics, and processed vegetable oils.
If having asthma is new to you, perhaps try an elimination diet to see if there are any common triggers. Food groups to cut out, would include dairy, gluten, soy, eggs, corn, peanuts and nightshade veggies. Reducing alcohol consumption may also help. 
Using essential, natural oils may also be beneficial for you, to help relieve any breathing problems. Eucalyptus oil, and peppermint oil, are great to open-up airways. Frankincense oil can be used to lower inflammation and help with swollen lymph nodes; and lavender can be used to help mitigate symptoms, such as anxiety and mood changes. You can make your own blends, by mixing these together, and inhaling them whenever you need.
Avoid irritants and toxins where you can. Keep air fresh in your home, with open windows and green house plants. Use a dehumidifier in damp areas, and fix water leaks to reduce mould. Use natural cleaning products, invest in non-allergenic bed linen and wash frequently.
Supplement vitamin D and C. Vit D is fantastic in supporting the speed in declining lung function and supports overall immune health. It also stops lung "remodelling," the narrowing of breathing passages over time. Calcitriol, the form of vitamin D we make in the body, is a natural anti-inflammatory. Many of us, especially at this time of year, are low in vitamin D, due to spending less time outside, the cold weather, and eating a poor diet. The daily recommended dose is about 600 international units for adults, which can be obtained through a combination of sun exposure, and a healthy diet! Vit C is brilliant for overall immune function and is a great antioxidant for helping the body reduce inflammation.
Creamy Cashew and Sweet Potato Dip

You will need:
1 sweet potato, peeled and cubed
1 cup cashews
¼ cup extra virgin olive oil
2 garlic cloves
2 lemons, juiced
¼ cup tahini
1-2 tsp chilli flakes, to taste
½ cup coriander or parsley leaves
Sea salt and pepper

Method:
• Preheat your oven to 350°F. Line a tray with baking paper.
• Arrange the sweet potato cubes on the prepared baking tray. Drizzle with 2 tbsp of olive oil, and season generously with sea salt. Roast in the oven for 35 minutes.
• Remove from the oven and add the cashews to the tray. Return to the oven for 5 minutes, or until the sweet potato is cooked through, and the cashews are golden, being careful not to burn them.
• Add the roasted sweet potato and cashews to a food processor, with the garlic cloves, lemon juice, tahini, chilli flakes and remaining olive oil. Season with sea salt and pepper. Blend to combine. Add in the parsley or coriander, and pulse again.
• Enjoy with crudités or your favorite crackers. I love brown rice cakes or oatcakes. 
Vitamin D Rich, Creamy Lasagne

You will need:
Olive oil cooking spray, or coconut oil, for the baking dish
2 tbsp extra-virgin olive oil
1⁄2 yellow onion, finely chopped
4 cups sliced cremini mushrooms
2 cups shredded kale leaves
2 cups ricotta cheese (or try making cashew cheese if you are vegan/dairy free)
3 cups Homemade Marinara Sauce (recipe below)
6 gluten free lasagne sheets

Method:
• Preheat the oven to 375 ̊F. Lightly spray a 9×13-inch baking dish with olive oil cooking spray and set aside.
• In a large sauté pan, warm the olive oil over medium-low heat. Add the onion and cook until translucent, 6 to 8 minutes. Add the mushrooms and shredded kale, and cook for an additional 5 minutes, stirring occasionally. Remove from heat and let cool slightly.
• Put the ricotta cheese in a large bowl, and, using a spatula, gently fold in the cooled mushroom-kale mixture until completely incorporated.
• Assemble the lasagne.
• Using the prepared baking dish, assemble the lasagne in six layers as follows: 1 cup Homemade Kale Marinara, spread evenly; 3 lasagne sheets (arranged in a single layer); 3⁄4 cup of the kale-mushroom-and ricotta mixture, spread evenly. Repeat the layering a second time, then top with the remaining kale-mushroom-and ricotta mixture, and finish with the grated Pecorino or Romano on top. Cover with aluminium foil, and bake in the preheated oven, on the middle rack, for about 25 minutes.
• After 20 minutes have passed, remove the foil from the baking dish and move to the top rack. To finish, bake, uncovered, for another 5 to 10 minutes, depending on how well-done you like your lasagne.
• Remove the lasagne from the oven, and cool for 5 to 10 minutes before cutting and serving.

Lasagne Sauce

You will need:
2 tbsp extra-virgin olive oil
1 yellow onion, finely chopped
4 garlic cloves, finely minced
Two 28-ounce cans unsalted organic crushed tomatoes
1⁄4 cup fresh oregano leaves
1⁄4 tsp sea salt
2 tbsp balsamic vinegar
1 cup finely chopped spinach leaves

Method:
• In a large stockpot, warm the extra-virgin olive oil over a low heat. Add the diced onion and cook for about 10 minutes, or until soft. Add the garlic, and sauté for another 3 minutes on low heat.
• Add the crushed tomatoes and fresh oregano leaves, and give the sauce a good stir. Cook on low for about 2 hours, stirring occasionally to prevent burning.
• When the sauce has reduced and thickened, finish with the sea salt, balsamic vinegar, and spinach. Simmer for an additional 5 minutes and serve, or use in recipe as needed.

Rosemary Ferguson (@rosemaryferguson_) is a successful model of the 90's turned nutritionist, founder of the 5 Day Plan, co-founder of Pure Filth, author, writer and Mum of three beautiful girls! From a homeopathic background, Rosemary has always had an interest in what food can do for you, this lead to her studying at The College of Naturopathic Medicine. She is now qualified in naturopathy and nutrition and runs a clinic London.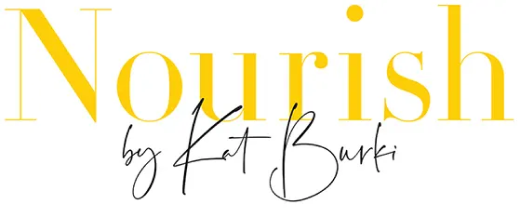 February 14, 2021
---