High fat, low carb - Nourish

Also known as the Keto diet, it is based on 3 main principles: high fat, low carb, and moderate protein intake. The point is not to get too hung up on percentages, and don't count your calories. I tend not to get bogged down with the nitty gritty, just be roughly aware of your intake.

You want to be loosely aiming for 70-80% fat, 20% protein and just 5-10% carbohydrates (if that sounds like too little protein for you, don't forget we can get wonderful plant sources from leafy greens!) It sounds overwhelming and you're probably thinking - I need more carbs than that!? The truth is, we don't really… We are programmed into thinking carbohydrates included in every meal are good, and a main source of energy, but it can, quite often be the opposite, often slowing us down and making us feel sluggish.

This diet is a way of eating, where the majority of your calories come from fat and protein, in the form of lean organic meats, nuts, seeds, free range eggs, cruciferous veggies and leafy greens, some fruits, fatty fish and healthy oils (olive/coconut). There is a limit to the amount of root veggies, sweet fruits, pastries, flours, breads, pastas, grains, sugar, pulses, beans and processed/fried foods that you should have. This is a fantastic method for those looking to lose a little weight, or equally maintain a healthy weight, due its ability to support insulin in the body. It is also brilliant for hormone production, brain fog and energy - some of my favourite benefits.

The theory behind keto, and the reason many people use it for fat loss, is that by restricting carbohydrates, your body will eventually reach a state of ketosis – a metabolic state whereby your body burns fat for energy. This is what keto means. This way of eating aims to force your body into using a different type of fuel. Instead of relying on sugar (glucose) that comes from carbohydrates (those wholegrains, legumes, vegetables, and fruits), the keto diet relies on ketone bodies, a type of fuel that the liver produces from your stored fat. Sounds simple enough right? Ketosis can only occur when carbohydrates are kept at very low levels - approx. 30g per day. So, an example of this would be a banana, as this is 27g, or ½ cup of steamed brown rice at 22g. As you can see from these examples, the margin for carbs is small.

The pros definitely outweigh the cons when following a keto plan, and the benefits when done correctly, can be huge. Once followed with some consistency, benefits can include weight loss, mental clarity, clearer skin, less brain fog, deeper sleep and a rise in energy levels. It can help to reduce inflammation and reset insulin levels (an important one for many that may have succumbed to the fat free/low fat/0% propaganda over the years).

A lot of the stigma and misinformation around high-fat, low carb diets, occurs because the different types of fat get confused. This is why the type of fats that are consumed is extremely important. There are also concerns that the quantity of fat needed for keto could potentially cause more harm than good, but this is where the focus really needs to be on quality. With approximately a 70-80% fat intake per day, it's crucial that we understand the difference between good and bad fat.

Good = Coconut butter, coconut oil, avocado oil, cold pressed extra virgin olive oil, sesame oil, walnut oil, organic grass-fed butter, goat's butter, nuts, seeds, nut flours, avocados, olives, full fat organic unsweetened greek yogurt, coconut yogurt, organic sheep's yogurt.

Bad = Lard, processed margarine, deep fried foods, deli meats, condiments (mayonnaise, salad creams etc…), processed seed oils, processed cheeses, cream, baked goods, white flours.

One of the reasons why I love keto principles, is the fat-loving hormone benefits. We all need fat to function (our brain is predominately made of fat), but for women in particular, fat is very much our friend. Fat + women = Balanced hormones, smooth clear skin, shiny hair, strong nails, a sustained appetite, mental clarity, focus and lots and lots of energy.

Keto diets also have the following benefits:
Weight/fat loss.
Decreased inflammation due to a large intake of healthy, anti-inflammatory fats.
A decrease in appetite, due to the slowing of digestion by dietary fat, and the appetite-suppressing effects of protein.
Improved blood markers such as HDL/LDL, triglyceride, and glucose.
Reduction in blood pressure.
Improved symptoms for sufferers of type II diabetes, epilepsy, Alzheimer's Disease, and Parkinson's Disease.
Insulin management.
Immune support.
Would love to share with you all some of my favourite keto recipes, to show you that life doesn't have to be boring without carbs!
Fried Steamed Greens with Fried Eggs & Avocado
SERVES 4

8 organic eggs (2 eggs each)
1 head of broccoli, cut into small florets
1 leek thinly sliced
½ head of spring greens (or any greens available) shredded
1 garlic clove minced
1 onion diced
1 tbsp tamari sauce
2 avocado (1/2 each)
pinch of sesame seeds 

Start by frying off the garlic and onion in some coconut oil. Once soften add the leeks and broccoli and stir through. Add a little water so it begins to steam fry. Cook for a further 5 minutes. Add the greens and tamari sauce and place on a low heat. Add more water if needed. In a frying pan add some coconut oil and crack the eggs, fry the eggs to your preference. Transfer the greens to a bowl, place the eggs on top and add the avocado. Add any extra tamari and generous amount of black pepper.

PERFECT for brunch or quick nutrient dense dinner! Full of quality protein, prebiotic sources, vitamin c, wonderful fats and delicious


Sticky Aubergine
SERVES 2

1 aubergine halved and scored into a cross hatch
dressing:
2 tbsp of almond butter
1 lime
2 tbsp of tamari
2 tbsp of water – might need more depending the consistency of your almond butter

Preheat the oven to 180. Place the aubergine on a baking tray and bake for 20 minutes. For the dressing/stickiness add all the ingredients together and mix through. It needs to be a pourable sauce so add more water if needed. Remove the aubergine from the oven and pour the dressing all over ensuring its covered and run a fork over the top so the dressing gets into the cracks. Place back in the oven for 15 minutes and put the oven to 160.

This is delicious alongside some fish or tofu or a simple green vegetable variety. 

Chicken Satay Salad
Well done you've got through this week! 2x IF, 2x liquid says done. This is a great Friday feeling recipe, fresh, bit of what you fancy! 

SERVES 4

1 tbsp tamari
1 tsp medium curry powder
¼ tsp ground cumin
1 garlic clove, finely grated
2 skinless chicken breast fillets (or use turkey breast)
1 tbsp almond butter (choose a sugar-free version with no palm oil, if possible)
1 tbsp fresh chilli
1 tbsp lime juice
2 Little Gem lettuces hearts, cut into wedges
1 cucumber, peeled or spiralled
3 spring onions, halved and thinly sliced
generous handful coriander, chopped

Pour the tamari into a large dish and stir in the curry powder, cumin and garlic. Mix well. Slice the chicken breasts in half horizontally to make 4 fillets in total, then add to the marinade and mix well to coat. Set aside in the fridge for at least 1 hr, or overnight, to allow the flavours to penetrate the chicken.

Meanwhile, mix the almond butter with fresh chilli, lime juice and 1 tbsp water to make a spoonable sauce. When ready to cook the chicken, wipe a large non-stick frying pan with a little oil. Add the chicken and cook, covered with a lid, for 5-6 mins on a medium heat, turning the fillets over for the last min, until cooked but still moist. Set aside, covered, to rest for a few mins.

While the chicken rests, toss the lettuce wedges with the cucumber, spring onion and coriander - pile onto plates. Spoon over a little sauce. Slice the chicken, pile on top of the salad and spoon over the remaining sauce. Eat while the chicken is still warm. 
Rosemary Ferguson (@rosemaryferguson_) is a successful model of the 90's turned nutritionist, founder of the 5 Day Plan, co-founder of Pure Filth, author, writer and Mum of three beautiful girls! From a homeopathic background, Rosemary has always had an interest in what food can do for you, this lead to her studying at The College of Naturopathic Medicine. She is now qualified in naturopathy and nutrition and runs a clinic London.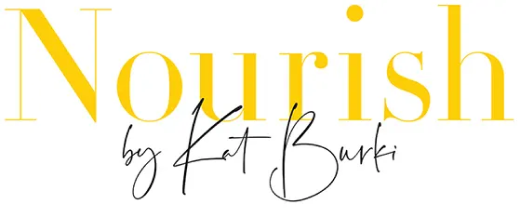 October 18, 2020
---