Demystifying Ingredients: The Benefits of Rose Hip Oil
With a flowery name and sweet scent, rose hip has been a star ingredient in the skincare field for a while. But what is it exactly, and what is it good for? Today we dive into the botanical must-have, and why we've chosen to highlight it in some of our best-selling products. 
So is rose hip the same thing as a rose?
Yes and no. While it's part of the plant that grows certain roses, it's not the flowering petals we think of when we talk about roses. The rose hip is the fruit or seed pod of the plant. Not only is it used for skincare products, but it is also ingestible, often made into jellies, jams, and sweet syrups. The reason you may not have seen these on a rose bush before is due to the fact that they tend to grow once the rose petals have fallen off, typically early to mid fall. 
So what are the major benefits?
One of the greatest strengths of rose hip is its antioxidant power. Due to high levels of Vitamin C and other antioxidants, rose hip works to fight inflammation and protect the skin from free radicals and other pollutants. Plus, its red-orange hue is an indicator of beta carotene, which converts to Vitamin A for even more antioxidant goodness. A high presence of healthy polyunsaturated fats also further helps to fight against pollutants by strengthening the skin barrier.
Who should use rose hip products?
Every skin type can reap the benefits rose hip has to offer, no matter what age or how prone to oiliness or dryness your complexion tends to be. However, we recommend it a little extra for anyone dealing with skin conditions that see flare ups with inflammation, such as rosacea, psoriasis, and eczema. The anti-inflammatory properties can help keep these flare ups at bay, providing much needed relief or even serving as a preventative measure. 
How does Kat Burki use the ingredient?
Our two major skincare products featuring rose hip are the Intense Recovery Eye Serum and the Revitalizing Face Serum. For the eye area, rose hip's anti-inflammatory properties keeps skin soothed and fights puffiness. The lightweight yet effective moisturization is perfect for this delicate section of skin. Plus, the addition of other ingredients like other antioxidants and retinol help keep fine lines and dark circles away.
For the face, the revitalizing serum works to protect and brighten the skin. Backed with the addition of our signature Vitamin C formula, the double antioxidant power moisturizes, prevents skin damage, and fights inflammation for a bright, even complexion. This is the product for anyone with flare ups from the conditions we mentioned. 
Oh, and in case the winter blues have you feeling extra chapped- our Rose Hip Hyaluron Lip Treatment is basically the do-it-all lip balm/mask that has you covered. We aren't ones to leave parts of the face to chance.
All in all: rose hip is the ingredient you've probably heard about and aren't using enough.
It happens. An ingredient or skincare item can be so timeless and well-established that we almost take it for granted. But next time your skin is in need of an antioxidant boost (which is just about always) consider bringing botanical rose hip into your routine.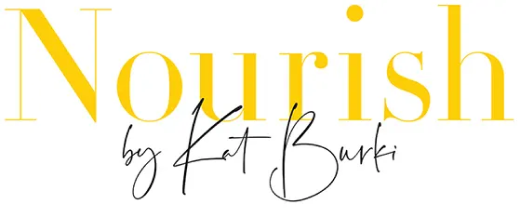 January 17, 2023
---