Brighten Up: Introducing the C20 Velocity Serum
It's that time of year again. The freshness of the New Year has faded, and the harsh air of Winter still shows no signs of warming. Often February can be the time when we find our skin to be at its dullest, struggling to stay moisturized or keep an even complexion. Whether it's the dead of winter or the dog days of summer though, our skin can always use a little brightening boost. That's where our newest product comes in.
Introducing the C20 Velocity Serum. 
With a highly-concentrated presence of our proprietary Vitamin C formula, Stay C, this serum delivers a potent dose of brightening power. Compare it to our best-selling Intensive Vitamin C Face Cream, which features a 15% concentration in comparison to the C20 Velocity Serum's 20%. It combines all of the antioxidant powers of Vitamin C with Lactic Acid, a chemical exfoliant that promotes cell turnover and growth.
What's special about these ingredients?
There's a reason our Vitamin C Intensive Face Cream has become one of our hero products. The Stay C blend by Kat Burki has been clinically proven to reduce photo damage, hyperpigmentation, and acne scars as well as increase firmness and tone. You can learn more about the overall benefits of Vitamin C in our Nourish guide here. A shelf-stable formula, the Vitamin C is only activated when absorbed, optimizing its effects.
As for Lactic Acid, alpha hydroxy acids, or AHAs, are a well-known group of ingredients that exfoliate the skin without the need for aggressive physical scrubs. Lactic Acid allows increased Vitamin C uptake, and since it overturns skin cells and reduces the look of fine lines, many choose to cycle between it and retinol, which has similar effects. For those whose skin is too sensitive to use retinol, Lactic Acid is a great alternative to try.
What else is in the serum?
We recently went over all the benefits of Rose Hip, and its seed oil is one of the moisturizing elements of this new serum. Additionally, it has the star power of Niacinamide, a form of B3 that locks in that hydration while also calming sensitive or irritated skin. For the latter reason, it's a great ingredient for those who have acne-prone skin. Rounding out the key ingredients is DMAE. It may sound quite scientific, but the results are straightforward: it's a naturally occurring anti-inflammatory that also improves the firmness of the skin. 
Who should use the C20 Velocity Serum?
This serum is designed for all skin types. It's hydrating for dry skin, lightweight for oily skin and gentle for sensitive and acne-prone skin. Everyone can benefit from it. You can use it as both your AM and PM routine whenever your skin needs a little hydration and brightness, with a potent formula for clear results.
The bottom line: our C20 Velocity Serum is here to save you from the winter blues, all year long. We could all stand to brighten up a bit, and our new serum is here to help you do just that, any day of the week.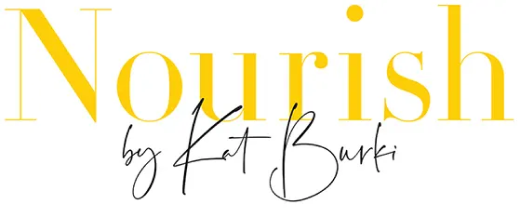 January 31, 2023
---