Move over Botox - there is a new kid in town - FACE YOGA is the new alternative, promising to help you achieve younger, healthier looking skin - no needles required.

Although the practice of Face Yoga has been around for ages now, thanks in large part to social media, it is becoming a non-toxic, non-invasive and inexpensive alternative to anti-ageing procedures such as botox, fillers and lasers.
Nourish talked to Anastasia Goron, founder of the popular website, Instagram, you-tube and tik tok "ALL YOU CAN FACE," about how she discovered Face Yoga where she explains the benefits and science behind it.

Can you tell us a little bit about your background, and how you got into doing facial yoga exercises?
I used to work in fashion, first as a model, and later, as a booker at a talent agency in Berlin. I was actually introduced to facial yoga through my mom, in my early twenties. She invited me to a face exercise course, given by a Russian woman, and I was curious, as I had never heard of facial yoga before.

I went without any expectations. There were about 25 women, sitting in a room in front of a mirror and then this lady, who looked incredibly beautiful and glowing, came out and gave a 5-hour workshop, where she taught us about facial anatomy, and showed us exercises and how to apply pressure across your facial muscles. It opened up a completely new world to me. I felt amazing after taking this course, and was hooked, so I continued to practice these exercises on myself daily. I noticed a marked difference in my skin after just a couple of weeks, even friends would comment and ask about my facial routine, which I hadn't changed apart from adding the facial exercises.

So, my curiosity for facial yoga just grew organically, first by practicing on girlfriends, then I started teacher training, as well as educating myself by talking to dermatologists, and even orthodontists, as those specialists really teach you about the anatomy of the face and the skin. It really became an obsession of mine. I knew I wanted to introduce facial yoga to a larger and younger audience.

There are obviously many teachers that practice face yoga. Your content on social media, especially instagram and TikTok, where you have hundreds of thousands of followers, really sets you apart. It is so fun, engaging and informative. Was this something that came naturally to you?
Facial yoga itself has been around forever, it is a practice that originated in Japan, so really nothing "new", but a lot of the Western world is just discovering it now. Obviously, there is a lot of content on facial exercises on YouTube and across the internet, but no one was offering something in a cool aesthetic that reflected my taste, or that of people in my age group (20's and 30's).

I launched "ALL YOU CAN FACE" last year. I was working on the workshop and program for two years prior. I had no idea if the concept would be engaging, but tik tok seemed an interesting new platform, as it really is the 'wild west' of social media, and with more time on my hands, due to the pandemic, I decided to launch on TikTok in March 2020, while simultaneously building my ALL YOU CAN FACE website.

I produce all the content work on my own from the website, to the animation, to the social media channels like YouTube. After a year, it really proved that there was a demand and interest in both the exercises and my program.
We're sure there are a lot of skeptics out there who question how efficient facial yoga really is. Do you get a lot of feedback from clients, or your followers?
Well, first of all, the effectiveness of Face Yoga is really backed by science. There have been multiple studies that show, over the course of weeks and months, performing facial exercises can help improve facial tone, skin suppleness and reduce fine lines and wrinkles. As with any exercises, consistency is key. The beauty of facial yoga is, it takes only as little as 3-10 minutes, and you can do it anywhere - no equipment needed!

The positive response from my community has been really incredible. I do get messages from people sometimes, that say I changed their lives, and things like "thank you for giving me back my confidence," or "I have a completely new understanding of beauty, and the anatomy of my face."

Through facial yoga you can learn to touch your face on a daily basis, to connect with your skin, to really appreciate the idiosyncrasies and anatomy of your face, and also understand your skin problems better, such as acne and pimples, and not to freak out so much about imperfections.

We live in such a fix-it culture. We always look for the latest quick-fix treatment. We normalize getting botox now preemptively, before even any signs of aging, and what facial yoga has taught me, is to really appreciate the external as well as the internal benefits of it. Getting to know my skin and my body and learning to understand why certain things like break-outs are happening is key.

It's definitely not something that is a "quick fix," but with consistency, it is a great way to connect with yourself every day. Ultimately, your skin and your look is really a reflection of all your habits, your environment and behavior in life.

Apart from facial yoga, what are some of your daily health and beauty rituals?
I'm really not a firm believer in restricting yourself, or following strict diets. I'm more into being intuitive when it comes to my body. It helps that I'm naturally drawn to healthy habits, so in general my daily routine starts with getting a good night's sleep. I don't really like waking up super early, so I usually get up around 9am. I do 100 jumps to assist my lymphatic system, drink a hot glass of water, and meditate when I can. I always try to squeeze in some exercise like pilates.

Then I do my facial routine, which usually includes a Vitamin C serum and a facial oil that I apply before my face yoga exercises. This is followed by daily sunscreen application.


Photograph by: Anya Holdstock
So now that you have built this amazing platform, what's next for "ALL YOU CAN FACE?"
I adore my community. It's really become a tribe of people that are incredibly lovely and kind. I love to connect with them and, of course, during Covid I didn't have the opportunity to do any in-person classes. I would like to reach more people during in-person events in Spas, and live work, like shops. This is something I've already been doing by partnering with certain brands, via Zoom live classes.

It gives me the opportunity to answer questions and get feedback. I'm also in the process of expanding my team, and have just launched my new website with a more accessible user experience. In addition, I would love to expand to include more exercises for the whole body, as we should really see the entire body as an entity, and things like posture are incredibly important and aid the way your face looks and moves.

So, hopefully as I expand my platform, I will be able to add more tips and tricks around self-care, beauty and health. I enjoy what I do immensely, and as cheesy as its sounds, it really is the best feeling to help people feel better. My community ranges from teenage girls with skin problems, to mature ladies that want to look their best whatever their age, and increasingly more men looking for a natural "glow-up".

The beauty of facial yoga is you can start at any age, and although everyone's face is different, and results may vary due to genetics or your environment, mostly everyone will notice the results in tone, complexion and overall skin health. There is really nothing to lose by giving it a try!
Find Anastasia www.allyoucanface.com
IG/TIKTOK @allyoucanface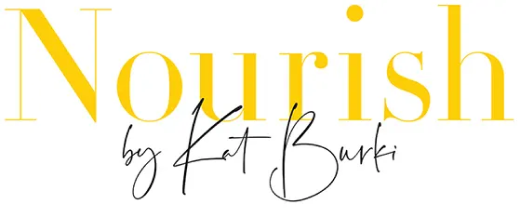 July 24, 2021
---