A Valentine's Day Recipe for Self Love
"You, yourself, as much as anybody in the entire universe, deserve your love and affection."
— Buddha

Valentine's Day isn't all rose petals and candy hearts, but it can be pretty bittersweet. Given that more of us are opting to mingle less, in light of the pandemic, a holiday that revolves around coupling and idealized romance, seems ripe for another rebrand. Whether you're in a relationship or happily single, try reframing the intention behind February 14th in favor of celebrating something more universally relatable: self-love.

Our recipe for self-love: begin with a cup of unlimited creativity, toss in a handful of compassion, add a dash of gratitude and brew mindfully.
*Chocolate garnish optional.
Sweet Self-Talk
You may not even be aware of your own inner chatter as it occurs; and of the neuro-associations it creates in the brain. Affirmations can positively impact emotions and self-image so 
Dr. Tequilla Hill
, yoga teacher and licensed psychotherapist, suggests beginning with "At this moment" followed by either, "I choose to release thoughts that do not serve me / I will be kind to myself / I choose to lean into what nourishes me / I will bring these words into my head, heart, and consciousness."
The Virtual Artist's Date

Creatively is a balm to enliven your spirit and awaken imagination. Bestselling author/teacher/speaker of "the Artist's Way," Julia Cameron, advocates the spiritual mind/body significance of taking yourself out to do something inspiring. It might mean going to a museum, park, gallery, anywhere that feels fun. Get dressed up. Immerse yourself in the experience. For an indoor spin, take a virtual tour of a museum such as The Louvre; imagine strolling the Parisian halls, stopping to meditate on the Mona Lisa.
Share the Love

Letting others know what they mean to you is enlightening and fosters an abundance of love. Craft your own handmade cards from colored paper: use markers, watercolors, crayons, glitter... Mention how each person has influenced your life. Don't leave yourself out of the mix, design a special card detailing the things you love and admire about you. Seal it with a kiss. Leave in a special place not to be opened until the 14th.

Set Your Mood

Create a self-love playlist consisting of songs that feel personally empowering. Get lost in the music. Enjoy the mood-enhancing endorphins. Eyes open or closed, dance guided by your inner spirit. Health benefits of free-form dance include: improved circulation, stress-reduction, cardio, and lower blood pressure.

Self-Care

Your approach to skincare is an expression of self-love. Make sure to listen to your body, and address your unique skincare concerns. Keep skin hydrated with Kat Burki's Dual Exfoliating Clay - made of hibiscus petals, cranberry fibers, and glycolic acid to naturally exfoliate, as kaolin clay and Kat's proprietary, antioxidant rich KB5™ gently exfoliates, while protecting against free radical damage.
Stress impacts skin in myriad ways. Luxuriate with a calming facial massage using Rose Hip Revitalizing Face Serum, which helps to ease and prevent premature fine lines and wrinkles. An antioxidant self-love potion, formulated with KB5™ Complex, rose hip seed oil, and Stay C, harmonize to heal, nurture and protect skin.

Don't forget to love your hands. Weather changes, frequent washing, and antibacterial products, can cause hands to become dry, irritated and cracked. Kat's Hand Therapy is nutrient-rich, chemical-free, formulated with vitamins, nutrients, and plant-based oils. While protecting your skin barrier, it repairs, softens, and heals.
Allow Valentine's Day to serve as a jumping off point, yet another reminder that you don't need an occasion to celebrate how amazing you are. So make self-love a priority, cultivating it like a mindfulness practice. Dr. Hill suggests finding one positive thing to say about yourself each day, repeating, "I am enough. I will honor my uniqueness and authenticity. Everyday, in every way, I am getting better and better."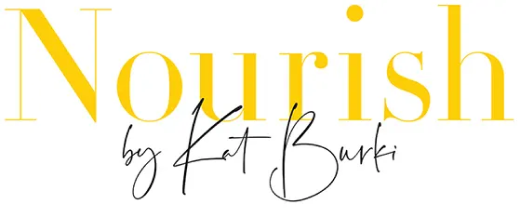 February 12, 2022
---